Falcoaria Real
SALVATERRA DE MAGOS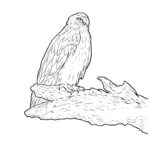 ACTIVITY OVERVIEW
Learn about the ancient art of falconry in Salvaterra, considered a Unesco Intangible Cultural Heritage of Humanity, since 2016. Enjoy the guided tours through the beautiful facilities and see this birds of prey in action in a flight demonstration.
Avenida José Luís Brito Seabra n.3, 2120-051 Salvaterra de Magos
List of Activities / Options:
Exhibitions, Guided Tours, Flight Demonstrations
From 9h to 12h30; 13h30 to 17h. Guided tours starting at 9h/ 10h/ 11h/ 14h/ 15h/ 16h
Closed on Mondays and major national holidays.